FIRST SESSION October 9-11, 2020
Comprehensive Straight Wire Orthodontics
for general and pediatric dentists
UP TO 200 CE
CREDITS
PROVEN STEP-BY-STEP INSTRUCTION
HANDS-ON
EXERCISES
Grow Your Dental Practice
Add To Your Skills. Gain Loyalty.
This course is designed for general and pediatric dentists who want to add comprehensive fixed orthodontic services to their practices. Upon completion of this course, you will be able to diagnose and treat up to 70% of the orthodontic cases presenting in general and pediatric practice, using Straight Wire orthodontic appliances. The course consists of hands-on exercises and lectures on Fridays and Saturdays with a half day Sunday session devoted to in-depth review of cases that you are involved in treating or cases that you are considering for treatment in your practice. The most valuable feature of this course is the outside support by Dr. Brad. He is always available by phone and/or email to consult and answer questions you may have about the course or the cases you are treating.
LEARN:
Financial and practical methods of incorporating orthodontics into your practice
Necessary diagnostic records for orthodontic standard of care
Basic cephalometric analysis, diagnosis and treatment planning
Straight Wire orthodontic appliance system & how to band & bracket teeth
What to treat and what not to treat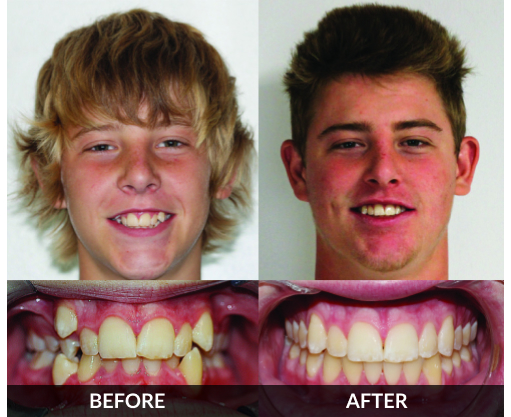 Your health and safety is our primary concern. We are taking precautions related to COVID-19 by providing hand sanitizer and masks as well as allowing for only 2 people per table. More information to come.
Feedback From
Class Alumni
"I have taken multiple orthodontic courses but did not have the confidence to jump into a case until I took Dr. Williams' course. He gave me the confidence to start orthodontics in my general practice and he is always there to answer any questions you may have, even outside of class."
Pariksha Gunnala, DDS • Grapevine, TX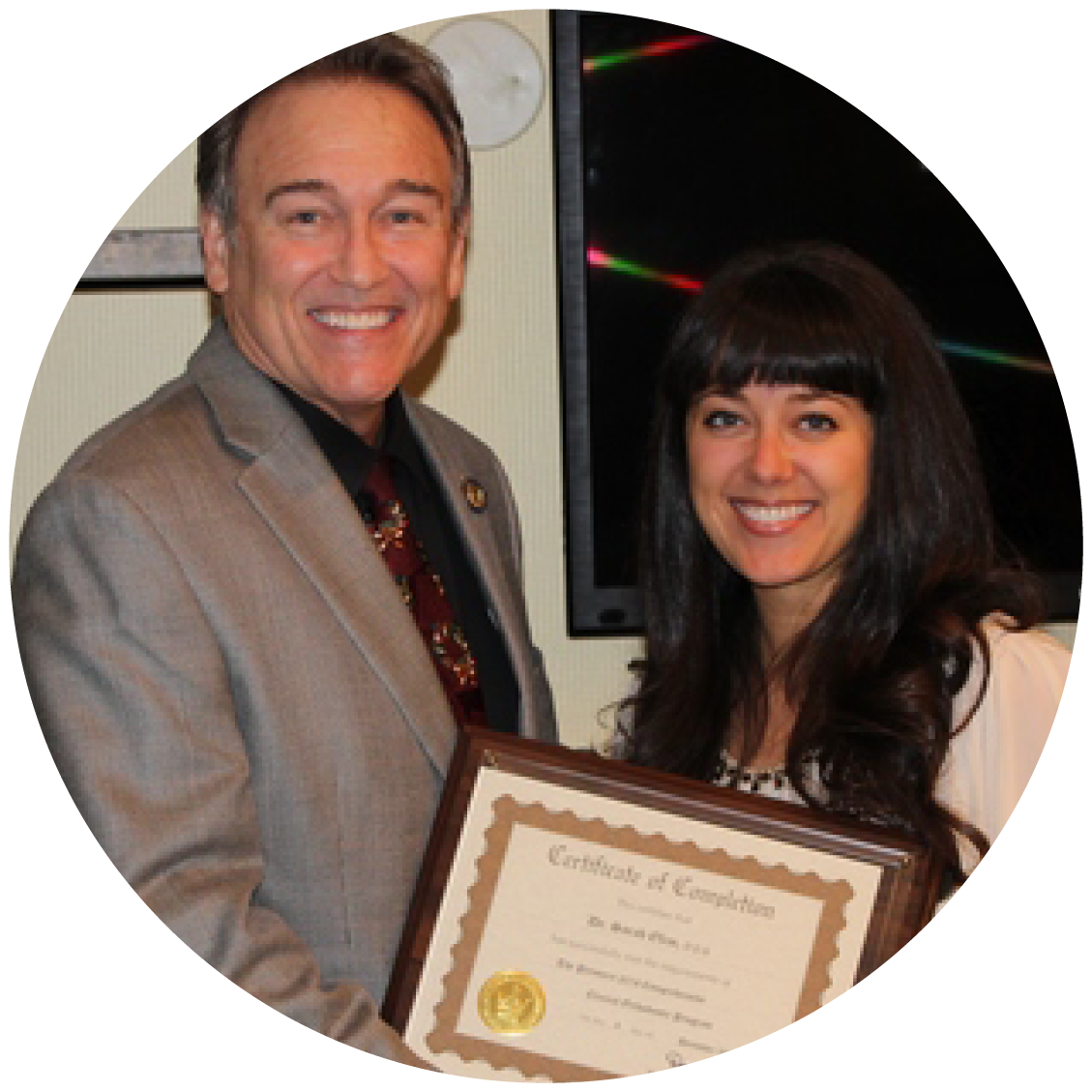 "It has been a privilege to learn from Dr. Williams. His kind manner, sense of humor, and encyclopedic knowledge of all facets of general practice orthodontics (past, present, and future!) are a huge benefit. I know that I can rely on him as a colleague and a resource as I continue in orthodontics and expand my practice."
Sarah Olim, DDS • Houston, TX
"Dr. Williams has vast knowledge and experience in orthodontics from a GP perspective. Dr. Williams is very approachable, accommodating, and makes learning and participation easy. I would strongly encourage any GP considering incorporating ortho into their practice to start with Dr. Williams' Level 1 (Basic) and Level 2 (Intermediate) seminars."
Jacques R. Williams, DDS • Douglasville, GA
COURSE DATES:
October 8-10, 2021
November 5-7, 2021
December 3-5, 2021
January 14-16, 2022
February 18-20, 2022
SCHEDULE:
Registration is at 7:30 am on Friday.
Friday and Saturday 8:00 am – 5:30 pm
Sunday 7:00 am -11:00 am
LOCATION:
Marriott Quorum
4901 Dallas Parkway, Addison, TX 75254
Presented By
Dr. Brad Williams
Dr. Brad Williams is a 1982 Oklahoma University College of Dentistry graduate. He has practiced general dentistry for 35+ years and has been practicing GP orthodontics for 30+ years. He first joined the AOS in 1983. In 2004, he began to modify his technique from Tip Edge to Straight Wire.
He incorporated treatment techniques using the Straight Wire System, lecturing and teaching with the late Dr. David Jackson for five years. He is a Diplomate and past board member of the AOS. Dr. Williams practices in Skiatook, Oklahoma, where his family has resided for over 70 years.
For more information about Dr. Brad, go to his website at www.WilliamsGPorthodontics.com.
Neither Dr. Williams nor members of his immediate family have any financial relationships relevant to this presentation to disclose.
Susan is an Associate Instructor for the AOS and a Registered Dental Assistant who specializes in orthodontics. She is Dr. Williams' Course Assistant for the doctors and teaches the assistant course that covers the Williams' Basic and Intermediate curriculum. This provides your entire team the opportunity to be trained in the same material.
Session 1 • October 9-11, 2020
Introduction To Straight Wire Orthodontics
LECTURE
The Financial and Practical Benefits of Incorporating Orthodontics into your Practice
An Overview of this Course in Basic Orthodontics
Examples of Cases You will be Treating after this Course
Cephalometrics – Landmarks, Definitions and Diagnosis
The Intro Cephalometric Analysis
Understanding the Straight Wire Orthodontic Appliance System
Understanding the Tip and Torque in the Straight Wire Bracket
Necessary Records for Orthodontic Standard of Care
How to Band and Bracket Teeth
Diagnosing and Treatment Planning Your Cases
DEMONSTRATION
EXERCISES
Bracketing Anatomical Teeth – Learning the Effect of Bracket Positioning on the Teeth
Banding & Bracketing the Clear Typodont – Learning Correct Bracketing Positions
SESSION 2 • November 6-8, 2020
PHASE I – EARLY TREATMENT
LECTURE
Understanding the Rationale of the Straight Wire Series in Phase I or Interceptive Treatment
The Pre-Fabricated Utility Archwire System
Correcting Crossbites with the Nitanium Palatal Expander
The Fixed Removable Lingual Arch & its Role in Phase I Retention
Bending Customized Utility Archwires in Phase I Treatment
Basic Cephalometrics
Basic Diagnosis & Treatment Planning
Diagnosing & Treatment Planning Your Cases
EXERCISES
3. Palatal Expansion Using the Nitanium Palatal Expander (NPE)
4. Utility Archwire for Mixed Dentition – Pre-Fabricated
5. Utility Archwire for the Mixed Dentition – Bend Your Own
6. Fixed Removable Lingual Arch (FRLA)
SESSION 3 • December 4-6, 2020
PHASE II – COMPREHENSIVE TREATMENT
LECTURE
Understanding the Rationale of the Straight Wire Series in Phase II or Comprehensive Treatment
Treatment Mechanics & Coordinated Arch Development
How to Open Bites and Keep Them Open
More Basic Cephalometrics & Sim Model Analysis
The Straight Wire Series for Class I Malocclusion
Stainless Steel and Nitinol Archwires: What to Use and When
Leveling, Aligning, and Correcting Rotated Teeth in the Dental Arches
First, Second, and Third Order Bends in the Archwire
Diagnosing and Treatment Planning Your Cases
EXERCISES
7. .012 & .014 Nitinol Archwires – First Archwires in Phase II
8. .018 Nitinol Archwire with Figure 8 Ties
9. .020 Stainless Steel with Open Coil Spring, Accentuated & Reverse Curves, Step-In & Step-Out Bends
10. .016 x .022 Nitinol Archwires
11. .016 x .022 Stainless Steel Archwires with Power Chain, AC/RC, Buccal Root Torque & Individual Root Torque
SESSION 4 • January 8-10, 2021
PHASE II – COMPREHENSIVE TREATMENT (CONT.)
LECTURE
Reviewing Phase I Sagittal and Transverse Appliances
Treatment Planning in More Detail
The Straight Wire Series for Class II Malocclusions
Multi Distalizing Arch Appliance (MDA)
The CD Distalizer, The EZ Distalizer & Other Distalization Appliances
Closing Spaces and Retraction Mechanics
More Basic Cephalometrics & Sim Analysis
Diagnosing & Treatment Planning Your Cases
DEMONSTRATION
Post MDA – .016 x .022 Nitinol – Recovering the U5s
EXERCISES
12. MDA – Placing the Multi Distalizing Arch Appliance –Stainless Steel
13. Post MDA – .016 x .022 SS – Retracting the Pre-Molars & Retracting the Canines
14. Post MDA – .018 x .025 SS – Posts or Crimpable Hooks – Retracting the Anteriors
SESSION 5 • February 19-21, 2021
FINISHING THE CASE
LECTURE
Review of Class I & Class II Treatment Mechanics
Various Sagittal & Transverse Appliances
Case Finishing Techniques
Elastic Strategies
Retention: What to Use and When
Clear Aligner Therapy & its Indications
GP Orthodontic Practice Management
More Basic Cephalometrics
Diagnosing & Treatment Planning Your Cases
General Review
EXERCISES
15. Elastic Strategies
16. .018 x .025 SS Sectionals & Cross Arch Elastics
17. Retention with Bond-A-Braid
Dr. Brad's attendees have the exclusive opportunity to enroll their front office staff in his "Managing Ortho in the GP Practice" course during the 5th session.
A total of 200 continuing education hours of credit may be earned (20 per session). Course includes 10 sessions (5 in year 1 and 5 as a class monitor in year 2). AOS membership is required to attend.
A list of instruments required for completing the hands-on exercises will be provided upon registration confirmation. These are instruments which you will use in your practice.
The study material for this course was peer-reviewed in April 2018 to ensure that all clinical and technical information included the scientific basis for the program content and an assessment of the benefits and risks associated with that content in order to promote public safety.
COURSE COST:
$5480 $4980 per doctor if paid in full by September 11, 2020, OR register with a 50% deposit. Balance will be due prior to start of first session. Refund policy is 50% of course fee two weeks prior to course date. AOS membership of $375 is required at time of registration and is non-refundable.
MEMBERSHIP:
Founded in 1975, the American Orthodontic Society is America's largest orthodontic educational association for general and pediatric dentists.
AOS COURSE CONTACT:
Barbara A. Zuniga, CAP, OM
972-234-4000
REGISTER BY PHONE:
CALL 972-234-4000 between the hours of 8:30 am – 4:30 pm Monday through Friday CST and use your credit card to register. Phone registration will assure your place in the course.
Approved PACE Program Provider for FAGD/MAGD credit.
Approval does not imply acceptance by a state or provincial board of dentistry or AGD endorsement.
11/1/2019 to 10/31/2023
Provider ID# 217410
American Orthodontic Society is an ADA CERP Recognized Provider. ADA CERP is a service of the American Dental Association to assist dental professionals in identifying quality providers of continuing dental education. ADA CERP does not approve or endorse individual courses or instructors, nor does it imply acceptance of credit hours by boards of dentistry. American Orthodontic Society designates this activity for up to 80 continuing education credits.